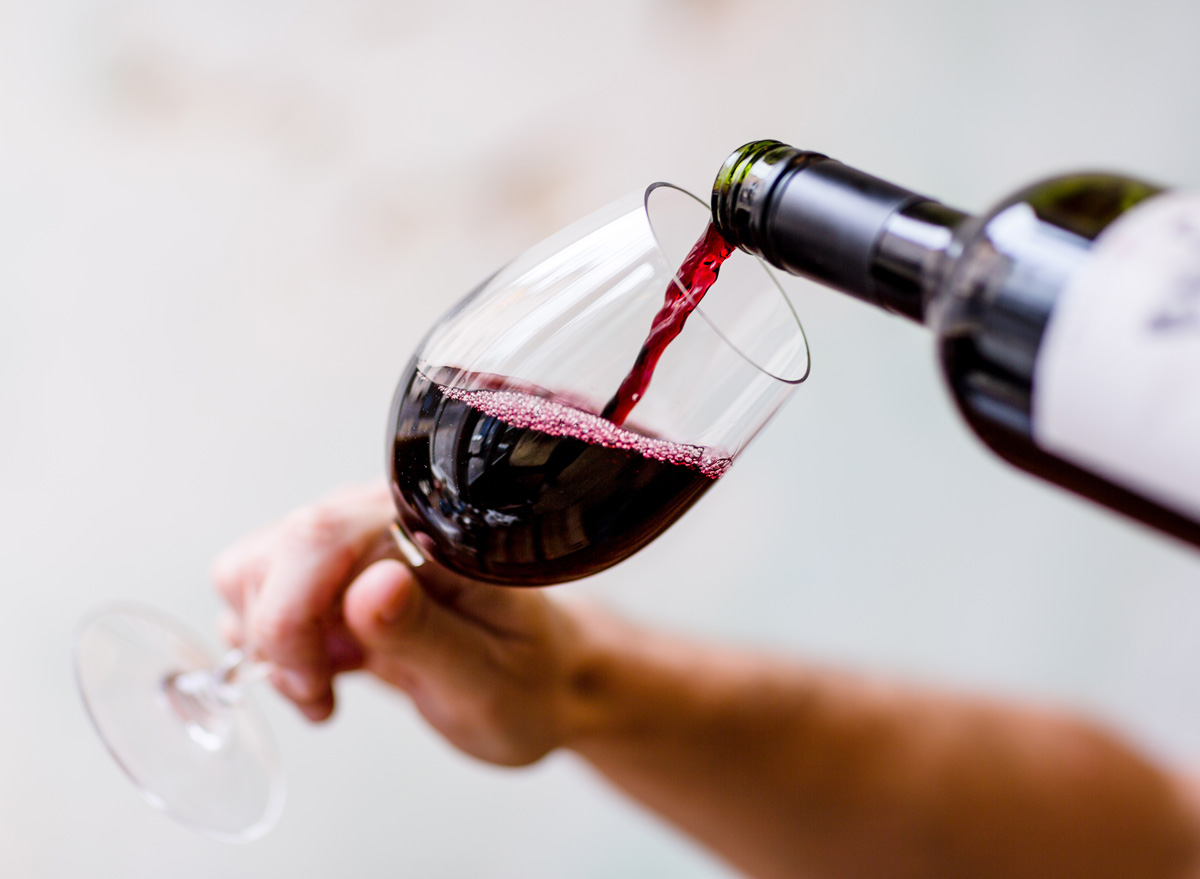 The fabled wine estate Chateaux Margaux (pronounced "marh-go") is situated in the Margaux region on the left side of the Garonne estuary. This illustrious estate is one of the five Bordeaux First Growths recognized by the Napoleonic era's 1855 Bordeaux Classification. From weathering the French Revolution to the Bordeaux market catastrophe of the 1970s, this renowned Palladian château has endured the test of time.
But it still enthralls hordes of wine enthusiasts everywhere! The famous wines of this renowned wine estate, its best bottles, and the reasons it is regarded as one of the best wines available worldwide are all covered in this article.
CHATEAU MARGAUX'S ICONIC WINES
Grand Vin du Chateau Margaux:

This Cabernet Sauvignon, Merlot, Petit Verdot, and Cabernet Franc blend produces Margaux's flagship wine. The Grand Vin has a decadent, aromatic richness and an extended lifespan. Its elegance, refinement, and complex spice aromas wonderfully capture the exceptional terroir of the Margaux AOC. Only about 130,000 bottles of this wine are produced annually at Chateau Margaux.
Pavillon Rouge du Chateau Margaux:

Margaux's second wine is called the Pavillon Rouge; it was once known as the "Chateaux Margaux 2nd wine." Only in 1908 did it get the name "Pavillon Rouge du Château Margaux." The richness of black fruit, spicy undertones, and smooth tannins in this Chateaux Margaux wine is what people adore. About 100,000 bottles are produced annually by Chateaux Margaux.
Margaux du Chateau Margaux:

With the 2009 vintage, Margaux du Chateaux Margaux, the third wine, was released. It exhibits the fruit's purity with faint smokey aromas and is less complex than the Grand Vin and second wines. With only 40,000 bottles made yearly, it is a wine with limited production.
Pavillon Blanc du Château Margaux:

In the 19th century, "Château Margaux vin de Sauvignon" was the name given to the white Chateau Margaux wine. Only since 1920 has the label's current name, "Pavillon Blanc du Château Margaux," appeared. This outstanding white wine is made entirely of Sauvignon Blanc and features aromas of yellow fruit with a fresh citrus undertone. Chateaux Margaux only produces this white wine in 10,000 bottles per year.
The two words Chateaux Margaux immediately conjure up images of greatness. The words excellence, prestige, history, and wine also come to mind. The traditional French Bordeaux winemaker has produced grand cru red wine for centuries. Because it ages well and is designed to be aged, Chateaux Margaux is a collector's wine. Greek matriarch Connie Mentzelopoulos is the owner of the wine estate, and Philippe Bascaules is in charge of running the winery. But why is Chateaux Margaux one of the best wines in the world?
TOP REASONS WHY CHATEAUX MARGAUX IS ONE OF THE BEST WINES IN THE WORLD
Recently, Todd Zabelle and his friend Justin Grover of Fine Wines International organized a special dinner in San Francisco for the deputy general manager of Chateaux Margaux. The owners of Bi-Rite, Zabelle and Sam Mogannam, hosted a spectacular wine-paired dinner at 18 Reasons for a select group of wine enthusiasts. Valance discussed the characteristics of Chateaux Margaux during the meal. What makes it one of the most costly and best wines in the world, he explained, is as follows:
·
It is a winery with a 500-year history:
The honest answer can be found in the glass, but Château Margaux has been producing wine for five centuries. They bought the nicest plots of property that were available just over a century ago. They have had the same vineyards and set up for the past 300 years.
·
The Chateaux prioritizes quality over profit:
They don't need to make more money, and they want Margaux to be the best. To make everything, we make the best that is the object.
·
They also produce outstanding Sauvignon Blanc:
Pure Sauvignon Blanc is what white wine is. A fairly tiny output was made. Only 10,000 bottles are produced. There aren't many winemakers who create Sauvignon Blanc wine exclusively. And that makes it wholly unique. We don't only produce Sauvignon Blanc. White Château Margaux is being produced. Yes, this wine is 100% Sauvignon Blanc, but it has a wonderfully distinctive personality and is probably unlike any Sauvignon Blanc you've ever tasted.
     

It shouldn't be sipped alone:

They produce wine to be paired with meals. They don't only deliver wine to be drunk—a variety of wines served throughout the tasting.
     

It is intricate:

This nose is impressive. In some ways, it's more advanced. However, the Margaux differs from other wines in that its tastes and aftertaste are more complex.
     

The best reds produced by the vineyard are combined to create each vintage:

Today, they have 80 different wines [for blending] each year. They also sample all 80 varieties of wine in January and February.
HOW TO GET YOUR HANDS ON AUTHENTIC AND GENUINE CHATEAUX MARGAUX?
Chateaux Margaux is a wine known for its personalized taste and legacy. The more famous wine is the chances of being fake increase. In today's world, online wine auctions are considered one of the best ways to get hands-on, authentic wine. But being an online platform, the chance of fraud also increases. That's when Crurated plays its role. Crurated is a brand synonymous with hosting unique online wine auctions that provide expert-tested and authentic wines. Crurated offers users various wines through online wine auctions, from Chateaux Margaux to famous worldwide wines. Crurated is your only option if you're seeking the top host for fantastic wine auctions online.